Hello Airsofters,
A couple weeks ago we had a chapter in our organization sign up in Australia however we have come to find out through our contact Mr. Lane that Airsoft in Australia is currently banned in the entire country. We are asking for assistance with the airsoft community to help sign a petition to support our brothers in Australia.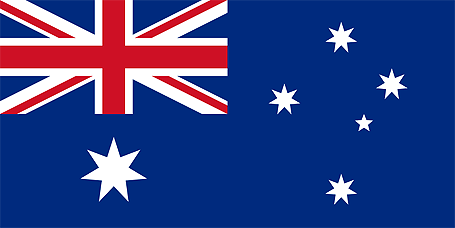 The USJTF is working this petition to bring legalized airsoft to Australia showing the government of the country that airsoft itself is a great sport, that can both generate tax revenue, expose both citizens and youths to gun safety, professional and safe airsoft play, and a sense of security in the sport. We have taken a forward stance and created a formalized petition here to support the the legalization of airsoft in Australia. Please sign this, send it to all friends, Facebook pages, twitter sites, airsoft pages, and other social networking sites around the world.
http://www.change.org/petitions/legalize...ft-play-in-australia
Our official Petition to the Australian Government To:
The Hon Jason Clare MP, Australian Minister for Home Affairs
The Hon Nicola Roxon MP, Australian Attorney-General
To the Australian government,

We, the worldwide members of the International Airsoft Community, petition the government of Australia to legalize the use of airsoft markers for the use of the private citizens of Australia. I play airsoft in countries where airsoft is legalized and I support the efforts to legalize Airsoft in Australia. I ask the Government of Australia to review the current ban on Airsoft weapons by seeking new alternatives to safely allow it's citizens to conduct themselves in a sport in legalized and regulated locations. I also ask the government of Australia to conduct a formal review on the difference between "Real Steel" Firearms and Airsoft markers to gain a true understanding between them in a formal inquiry.

Airsoft is a very safe hobby and sport when used effectively and safely. When used under the correct conditions, Airsoft markers can encourage people to develop an understanding and respect for firearms in youth and adults alike. Used normally, Airsoft markers are not lethal, and with proper safety guidelines and implementation are very safe in the hands of the population. Local and National tax revenue also comes with the establishment of Airsoft groups and communities as the presence of airsoft in Australia would also provide a boom in small business owners, airsoft suppliers, and airsoft distributors country wide. This also brings the ability for localized overseas airsoft businesses to stimulate Australia's commercial economy.

We the airsoft community, airsoft small business owners, and international business owners of airsoft ask the Australian Government to reevaluate the laws regarding airsoft use in Australia, and to legalize the sport for the general population in a responsible and regulated setting.

Sincerely,
[Your name]

As an airsoft community worldwide regardless of affiliation we can help make a change. Let's help our brothers in arms in the sport and legalize airsoft play in Australia!
Thanks,
USJTF Staff